A Mountain Vacation and your Internship!
Enjoy a mountain vacation while you experience a worthwhile paid internship. All of our staff have varied interests and can point you to experiences you will enjoy. You will be living in an area that allows you to explore large parts of the inter-mountain west while you are here.
Central Idaho is awe inspiring in the mountain lakes and its canyons. Yellowstone and Grand Teton National Parks are a five hour drive to the center of the park from here. Camping, fishing, biking, golf, hiking, base jumping, skateboarding and whitewater rafting is at your fingertips. If you enjoy the outdoors and clean air this is the place for you!
Enjoy the areas surrounding us, specifically Sun Valley and Twin Falls. Festivals, music and lots more are available for your enjoyment. Below are short excerpts from the
Sun Valley and Twin Falls Chamber of Commerce newsletters: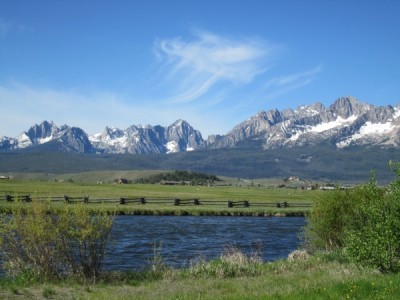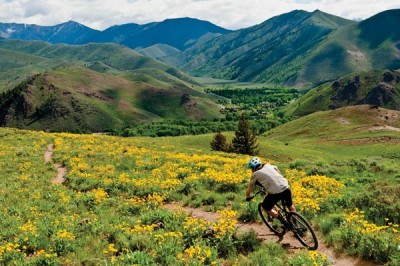 SUN VALLEY
Ah what to do!?  Most people associate Sun Valley recreation with world-class skiing, but that is really only a small part of the story.  The activity anxiety can run high when deciding whether to go hiking, golfing, backpacking, mountain biking, whitewater rafting, or fly fishing and can take more energy than the actual endeavor itself.  "Be the ball" rings in the ears of locals with over 81 holes of golf to be played in the area. Trails sprout like tentacles from each nook and cranny and, indeed, a river runs through it (holding feisty 18″+ rainbow trout). So dig into the details and don't be surprised when you end up needing a vacation from your vacation.
As the Lonely Planet says, it's a "rugged land of crenelated mountains and cascading rivers that harbors more wilderness than anywhere in the Lower 48." And that is an invitation to play if we ever saw one.
TWIN FALLS
Located in Southern Idaho, 130 miles from Boise, Twin Falls is best known for Shoshone Falls, the Niagara of the West, and bountiful outdoor adventures. Adventure seekers here can enjoy whitewater rafting, kayaking, rock-climbing and BASE jumping from Perrine Bridge, a must-try that earned it spot on Livability.com's Top 10 Death Defying Cities.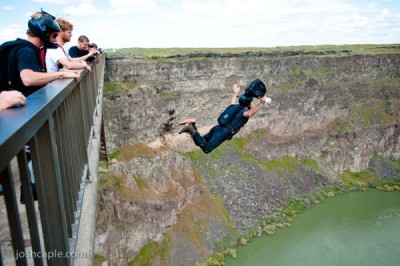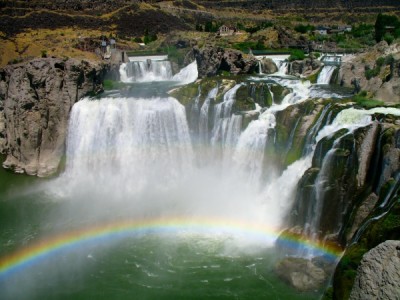 Interns can apply by sending their resume to employment@allseasons.info