It's a reasonable request that your landscape maintenance company maintains your property at a high standard for a reasonable price. If there is a special need, a last minute change or an unexpected visitor, you expect a quick response. Ideally you should not even have to ask.
At All Seasons Landscaping we employ highly trained professionals with years of experience who can spot potential problems before you do, anticipate your needs and come to you with recommendations. Above all, you want to know that months, even years from now you will get the exact level of attentiveness as when you signed your first maintenance contract.
The little things make the greatest difference to your landscape. Shouldn't your landscape be maintained as it was designed? That's why property owners and managers are turning to All Seasons Landscaping for their maintenance needs.
Lawn Mowing
Landscape maintenance begins with the green canvas of your lawn(s). Proper mowing at the correct height, in the correct season, using the proper mower with sharp blades and a visually pleasing pattern are keys to the creation of the green canvas lawn that makes your landscape sparkle.
We maintain all types of lawns –  from formal turf grass blends to native low mow maintenance lawns, to native wildflower lawn mixes and combinations of all of the above.
Our crews are trained and are mindful of hard surface maintenance; walkways, patios, decks, drives and outdoor living areas should be blown or raked free of debris during every landscape maintenance service. Swimming pools, water features, ponds, or fountains should be kept free of debris during any service trip especially while mowing or pruning trees and shrubs.
Lawn Fertilization
Fertilization and chemical treatments are the next important step in a landscape maintenance program. A fertility program based upon your grass type, growing season, sun orientation and soil type is only the beginning at All Seasons. We also take into account the water shed you are in (we are kid, trout & pet friendly), type of fertilizers available, and combinations of necessary weed and pest controls.
Our process provides you the best lawn possible without excessive growth, using the minimum amount of water and the fewest pesticides. Of course the proper notification and posting is done on each of our application sites. A proper fertility and spray program for insects are keys to a thriving landscape.
We use integrated pest management to reduce the amount and frequency of any pesticide application. When necessary, our certified spray technicians can apply deep root fertilizations, dormant oil sprays, white pine weevil applications, noxious weed killers or any other required pesticide/herbicide your landscape may need.
Trees & Shrubs
A thorough maintenance program includes the proper pruning of trees and shrubs. From a natural shaping to a formal hedge, our expert pruning crew creates the contours  originally intended when your landscape was designed & installed. Pruning at the proper time of year encourages flowering and proper growth habits. Ground covers are also groomed to keep them neat and natural.
Bed Maintenance & Seasonal Color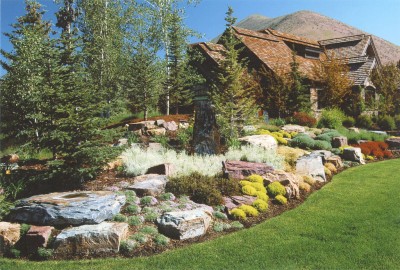 A crisply edged bed, back dropped by manicured shrubs, spring bulbs,  annual and perennial flowers, with weed free mulch, peat or gravel creates the formal bed many people crave. Prefer a loose, natural planting with flowing or feathery  edge? Our crews can create beds reflecting your personal style – formal to natural – with plants that thrive in your climate niche.
Irrigation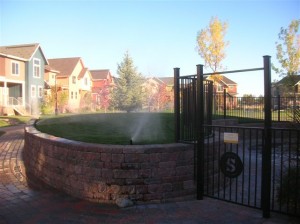 Sprinkler activation in the spring, active monitoring through out the summer, and proper winterization are key to keeping your irrigation running at top efficiency. If something needs attention our irrigation technicians can fix the problem effectively and at low cost to you.
Water Features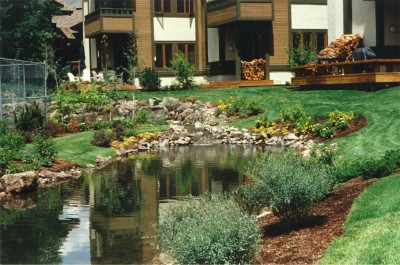 We start up, maintain, repair and winterize all types and sizes of water features. You can trust our trained technicians to know how to service your water feature to make it the soothing bubbling element in your landscape you deserve.
How Does Your Residential Maintenance Program Stack Up?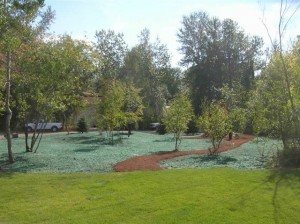 The services above are part of a good basic landscape maintenance contract. At All Seasons we provide the extras which include servicing landscape sculptures, holiday lighting, landscape lighting, brick paver maintenance, spring sand sweeping, and small or large landscape enhancements.
All Seasons has been successfully maintaining landscapes in the Wood River & Magic Valleys for 23 years. Our attention to detail is what drives us.  Request a maintenance contract quote today.